Mexican Mint Marigold
Mexican Mint Marigold, Tagetes Lucida,also known as Sweet Mace or Winter Tarragon, thrives in hot humid conditions and is drought tolerant and deer resistant. Native to Mexico and Guatemala, it is a semi-woody upright bush 3 feet tall and wide. It will have clusters of bright yellow flowers from mid summer into fall. It is attractive to beneficial insects and pollinators such as bees and butterflies.  A good seasoning for roast chicken or chicken salad with a distinct licorice-anise flavor.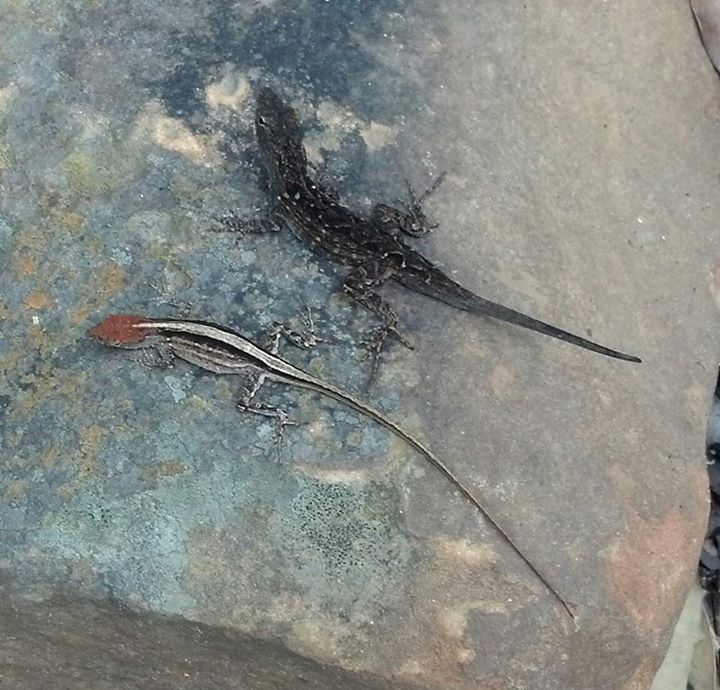 Perennial 
Full sun to part sun
3ft x 3ft in size
Plant 12″ to 15″ apart
The Lizards were photographed here at the Nursery.