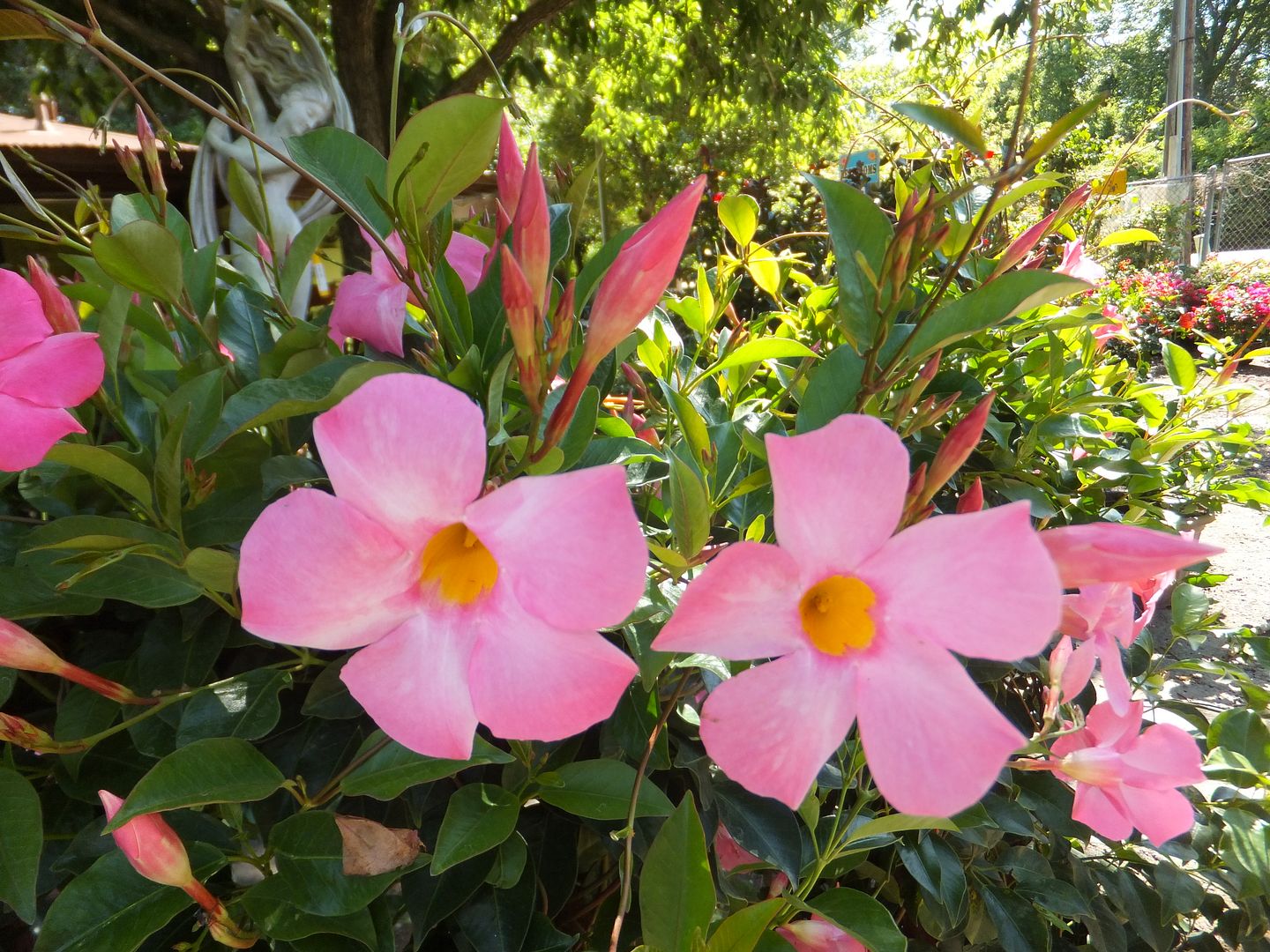 The Mandevilla is a tender tropical vine native to Central and South America, also known as Brazilian jasmine. Being a member of the Apocynaceae or Dogbane family, it's related to both the Allamanda vine and the Plumeria. Mandevillas love full sun and bloom repeatedly mid-spring through fall. Plant in a well drained area and do not over water. Most are vigorous growers that can cover trellises or fences. Because they're tender, it's best to keep them potted so they can be moved during a freeze. They do well with small doses of a balanced water-soluble fertilizer every 2 weeks.
Some of the varieties we carry are:
Sun Parasol Crimson has a deep saturated red color. The height of the vine reaches 6 to 8 feet. Loves full sun.
Vivian Vogue is pink and grows only 18 to 24 inches. It does well in hanging baskets.
Red Fury is red with a faint yellow throat and the vine reaches 8 to 10 feet. Do not over water.
Sun Parasol Pink grows 6 to 8 feet, and blooms early summer through the first frost.
Giant Crimson grows 10 to 15 feet tall and takes partial to full sun.
Sun Parasol White grows 6 to 8 feet and has large white flowers (with yellow throat) and deep green leaves.
White Mandevilla (Mandevilla boliviensis) can grow to 13 feet and has stunning white flowers with deep green leaves.