Everything Else
 Family gatherings………
Thanksgiving, All the family tries to come together.
The last few years these gatherings seem to me more bittersweet, both happy and sad.
There is still the joy of seeing everyone. That is still the same.
Time with my kids and spouses,  grandkids, friends. That is still sweet.
But there are those who can't be there, other commitments with their other families.
Them we miss but will see them later in the year.
Then there are those remembered who are gone, moms, dads, grandparents, kids,
 gone too soon. Them I miss more. The aunt who was always so full of joy. the kind uncle,
Them I miss more at Thanksgiving.
A father's unconditional love and unending support. That I miss.
The first few Thanksgivings are all about playing with the cousins.
Then teen years about time with my girlfriend, and maybe sitting at the grownup table.
As young adults, finally being able to help cook, catching up with everyone, and of course keeping track of the kids, who are there to play with their cousins.
Then finally as "mature" adults taking on more of the duties of cooking the turkey.
All too soon, I'm the grandfather. Basking in the presence of the kids and grandkids.
Happy that all are well, most are here.
Eventually to be one of the elders. Only a few remaining, most are gone, not yet forgotten,
but soon.
See you in the garden.
November again already, cool weather, turkey dinner, family.
Wow, the Astros sure were able to bring the excitement to the
World Series! I remember some baseball games I've been to in
the past that are like watching ice melt. This year was more fun to
watch. Next season will be interesting too.
Because of the games, there were several interesting things that I
happened to notice about the people who were watching and going to
the games. Everyone seemed to follow their views of how they see themselves.
 I have 2 friends who see value in being frugal. That is part of how they
define themselves. They went to the park without tickets hoping for a last minute
deal, willing to miss the game in search of a bargain.
They did surprise me by finding $125 tickets. The important thing was getting a good deal.
Another friend bought the tickets online, stretched his budget, bought early, not willing to miss the game. No matter what, he was going.
$800 tickets. The important thing was going to the game.
We each behaved predictably based on who we are.
It is always fun observing people, learning about what drives their actions,
what motivates them, and how those driving character traits tie into the
decisions and emotions of what, after all, is just a game.
Not to go all Malcolm Gladwell on you but yes it is just a game.
A game that I like, but seem to be less drawn into than some of my friends.
Sometimes I envy the passion that some people get to bathe in on game days.
My son, one of my daughters and my wife jump up and scream on the good
plays. Interestingly to me, they do this even watching a recorded game. They get
so caught up.
Alex texted that he had to turn the world series game 5 off because it was
too tense. He did quickly turn it back on.
Cristina went to bed when the  Astros were down by 4 runs, got up when the
game was 7 to 7, went back to bed whey were down 7 to 11, found out the
score was tied again and was not able to finish watching the game, way too tense.
Carol left the room and missed 4 innings I guess because she could not
stand the thought that the Astros might blow it.
They were all three emotionally connected to the outcome of the game.
Why?
They had no financial interest in the outcome, nor had they ever met anyone
playing the game that night. They didn't know the owner or any of the
Family members of the players or the owners.
The playoff games I went to were loud, friendly and relational.
If you were wearing an Astros shirt you were part of the tribe, a member of
the group, accepted, you were in.
Even the next day total strangers were striking up conversations.
They were not strangers, they were after all part of the same tribe,
connected.
We all want that.  And there perhaps is my explanation, We want to belong.
For a few hours we did and were content.
See you in the garden.
Jim
By: Jennifer Gregory
Summer may still be scorching us, but September is just around the corner and with it the optimal time to plant many of the seeds for fall and winter gardens. Prior to planting seeds make yourself a check list of products that will increase your propagation, yield and over all health of your crops.
* Mycorrhizal inoculants: Including Mycogro, or Microlife. These products contain an
beneficial fungi that colonize the roots of plants and increase their water and nutrient absorption capabilities.
* Fish Emulsion: An all natural and organic liquid fertilizer that is easily and readily absorbed when used as a foliar spray.
* Organic Pest/Affliction Control: These products can vary based on the issue and the crop, but a good general purpose such as Neem Oil will go far in treating most insect or fungal based ailments.
Onward to the seeds! September is a great month for starting your garden from seed. At the start of the month you'll want to plant Cucumber, and winter Squash.
 October sees an explosion in the number of types of seeds we can plant in this region. Broccoli, Cabbage, Cauliflower, Kohlrabi, and Potatoes should be planted in the first half of the month. Chard, and Collards in the middle of the month.
This is also the start of the period to plant annuals for spring color! From October to December you can plant Alyssum, Asters, Bluebonnets*, Calendula, Dianthus, Flowering Cabbage and Kale, Pansies, Petunias, Phlox, Shasta Daises, Snapdragons, Stock and Violas.
*Sow Bluebonnets no later than November for spring flowers.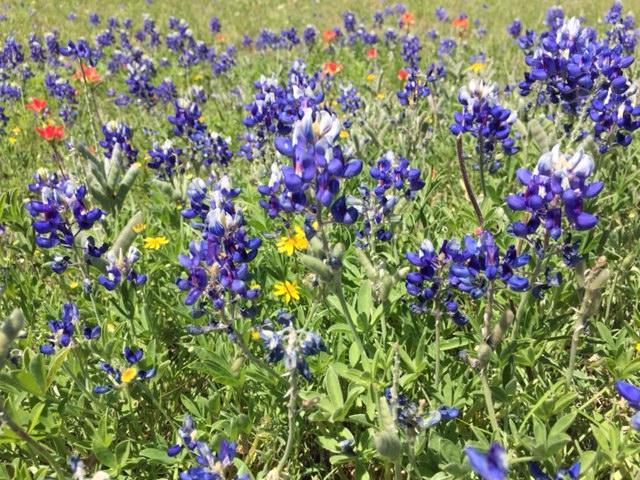 November brings root vegetables, Beets, Garlic, Carrots. Lettuce should also be sown during this month.
December wraps up winter planting with Mustard, Onion, Radish, Spinach and Turnips.
Growing from seed takes more patience, but in the end the pride one feels seeing something you started from a packet become a hardy and healthy plant is beyond compare.
-Happy Planting!-
Well, we have survived a Biblical flood as Mayor Sylvester Turner says. So many of us are still out of our homes or are cleaning up the aftermath. We're tired, cranky and generally on edge. What can we do to relieve some of this stress and frustration? Jim is having Prayer in the Garden this Saturday, September 2. That will definitely help. Sitting outside in the sun today helped me tremendously. So many birds, butterflies and moths, lizards and other critters were out in the sun too, celebrating the end of the rain. Soon, we will have our hummingbird migration throughout the Gulf Coast. At last, something to look forward to!
To be ready for the hummingbirds when they reach your yard you need several things. First is a chemical free, safe environment. Garden organically for the wildlife in your backyard. Do this not only for the health of the hummingbirds but also for the welfare of your kids, your pets and yourself. It's very easy and in the long run, very rewarding. Hummingbirds need places to rest and nest. Provide them cover in the form of bushes and small trees. The hummingbirds in my backyard particularly love my climbing roses. They perch on the branches and build nests in the brambles. Also provide a source
of water for these birds. They prefer running water. I have found bubblers or small solar fountains floating in a regular birdbath work great. If you have a fountain in your yard, that's great too. Make sure there is a place for the birds to perch or land that is shallow. This gives the hummingbirds access to the water.
Now, on to my favorite part. The plants. You can use feeders if you want but I like to grow the plants hummingbirds prefer. If you use feeders, make sure they are always clean. Also use a hummingbird safe food. Never put red dye in your hummingbird food. Plants are just easier to grow and you never have to worry about organic plants being safe. You can learn all of this in our Hummingbird Class on Saturday, September 23.
Hummingbirds have developed a long narrow beak and a proboscis (like a tongue) to get nectar out of tubular shaped flowers. They also prefer the colors red and purple. This gives you a very long list of plants to pick from. The most popular hummingbird plant is actually called hummingbird bush, fire bush or hamelia. I have seen these bushes in many yards. Some get quite large but
there are also dwarf varieties. Other plants that come to mind are flame acanthus, firecracker fern, any type of red or purple salvia, porterweed, liatris, red shrimp plant, beebalm and so many more. There are a few vines that hummingbirds love. Honeysuckle and crossvine are two favorites. Make sure you have a large area if you want to plant these. You will have lots of hummingbirds but also lots of vine. There are new domestic varieties that are much tamer than the
natives. If you look at pictures of all these plants you can see a trend. All of them have tubular flowers and they are all red, red-orange or purple. Most any flower that fits this description will be a hummingbird plant. The Lady Bird Johnson Wildflower Center has a great website: www.wildflower.org . They have lists of all the plants and also which ones are native if that's important to you. All of us at the nursery have some hummingbird knowledge. If you have a question, ask us. If we don't know the answer we can find it for you.
It's time to get out of the house! Enough with the rain and the flood. Even though it's still squishy, let's all try to get outside in our gardens and get ready for the hummingbirds.
By: Pat Cordray
Just when you think that you can't take another August day, along comes September.  Granted, the heat is still here but it is a teensy bit cooler.  Any improvement, in the hot weather is much appreciated. But really September is just a "stepping stone" to October when the temperatures are a little more pleasant.  In the garden, vegetable growing expands, changing out our summer color for fall color begins, planting flower seeds for spring blooming wildflowers starts as the weather cools, and it is time for the fall bulbs to start arriving in the garden center. Plus, hummingbirds, hummingbirds, hummingbirds! Keep on the lookout for hummingbirds!  Even with the hot temperatures September is a great gardening month.
Last month, we planted tomatoes and peppers.  This month we need to move on to our other fall vegetables.  Vegetables like: beets, broccoli, Brussels sprouts, cabbage, carrots, cauliflower, collards,
| | |
| --- | --- |
| | |
| | Swiss Chard and Marigolds |
cucumbers, mustard greens, squash, Swiss chard and turnips.  My, how the list has grown from last month.  If you want to garden in the best possible weather, this is it.
Fall color is on its way, with lobelia, snapdragon, marigold, dianthus, celosia, chrysanthemum, alyssum, calendula, petunia and stock showing up during the month of September. This is an excellent time to change out summer color for new fall color.
These plants will bloom over the next few months giving your garden and containers a fresh new look.  Leave room for more fall plants as they become available in the next few weeks.
Toward the end of the month and into October, or as the weather cools. We can start planting wildflowers and other spring blooming flowers from seed. Pick bluebonnet, Indian paintbrush, coreopsis, larkspur, gaillardia, purple coneflower, gaura and black eyed Susans to grow from seed.  Plant your seed in a well-draining raised bed with lots of sun.  Spread your seeds in the bed and cover with about 1/8 inch of soil.  To make sure that the seeds make good contact with the soil, press down firmly on the soil where the seeds are planted.  Water gently and keep the soil moist.   Mix these seeds with plants in your ornamental garden or grow in wildflower beds.  Either way they will be beautiful.
| | | |
| --- | --- | --- |
| Bluebonnet | Larkspur | Coneflower |
Fall bulbs will be in this month.  We are expecting narcissus, tulips, ranunculus, hyacinths, callas and leucojum bulbs about mid-September. This year we will have a new pink tulip called Don Quichotte, I'm looking forward to seeing the blooms.  The narcissus included on this shipment will be Ice Follies, Red Devon, Skype (new, white with an apricot trumpet), Lemon Beauty, Apricot Whirl, Erlicheer, Tahiti, and Pipit.   There will also be Delft Blue hyacinths, mixed Ranunculus, Leucojum Aestivum (Summer Snowflake) and Calla Aethiopica(White Giant Calla Lily).  This is just the beginning with Amaryllis arriving in October.  Bulbs can add so much vibrant color to your garden when most everything else is dormant.
Hummingbirds should be out and about in September and on into October.  Planting for hummingbirds is a great way to invite them to visit your garden. Plants like flame acanthus, fire bush, firecracker fern, salvias, trumpet creeper, bee balm, purple coneflower, Turk's cap and cigar plant are a few nectar plants to consider.  Feeders are a great way to supplement the nectar plants you have in your garden.  Keep your feeders clean and full to ensure that the birds that rely on them won't go hungry.  Hummingbirds also eat insects, so don't use chemicals in your garden to keep them safe.  Make water accessible to them by providing a shallow water pan or saucer and adding pebbles. A mister, to spray water on leaves, is another way to provide water.
Enjoy your garden,
Pat
By: Kim Messer
There are so many lovely things to see here.  My office is on the top floor of the Nursery.  The windows have views of trees and the main aisle.  One window has majestic Oaks, Pine Trees and Palm Trees.   They all have a rotating population of birds and squirrels.  The main aisle Is filled with colorful bedding plants and hanging baskets. I am fortunate to have such a wonderful view from my office.  Once I am down the stairs and out of the Garden Center, the stroll to the back of the property can be mistaken for a nature walk. There are so many photo opportunities. Hummingbirds and butterflies are everywhere. 
We have both Host plants and Nectar plants for butterflies and their caterpillars.  We have  Master Naturalists on staff and Master Gardeners who have a wealth of information available.  We also have the President of the Houston Chapter of the Plumeria Society of America on staff.  Most of the staff just adores all things nature from plants to bugs and butterflies. I have learned that snakes are good and serve a purpose.  I have been known to scream at first glance, but now I usually just smile.  There are so many things to make you smile here at the Nursery.  When a new shipment of plants arrives, we all wander out to see what is new…. and then the smiling.  Come to the Nursery, wander around in the plants, take some deep breaths and smile! Remember, bee happy!
Petrified wood is a fossil. It forms when plant material is buried by sediment and protected from decay by oxygen and organisms. Then, groundwater rich in dissolved solids flows through the sediment replacing the original plant material with silica, calcite,pyrite or another inorganic material such as opal. The result is a fossil of the original woody material that often exhibits preserved details of the bark, wood and cellular structures.
Some specimens of petrified wood are such accurate preservations that people do not realize they are fossils until they pick them up and are shocked by their weight. These specimens with near perfect preservation are unusual; however, specimens that exhibit clearly recognizable bark and woody structures are very common. 
Following is a list of contaminating elements and related color hues:
carbon – black
cobalt– green/blue
chronium – green/blue
copper – green/blue
iron oxides – red, brown, and yellow
manganese oxides– pink/orange
Maas Nursery has many different shapes and sizes of Petrified wood.
Talavera Pottery
A type of pottery that was introduced to Mexico from Spain in the mid-17th-century. More than 300 years later, the popular style is still very sought after. Talavera isn't just any kind of pottery, though, and not just any artisan can make it. The form, which is known in Spain as majolic. An earthenware pottery decorated with brightly colored lead glazes best known for naturalistic/whimsical style. And the  vivid glazes are selected carefully; in fact, for Mexican talavera to be considered authentic, it can only be painted in one or more of six colors– black, blue, green, orange, yellow, or mauve–all of which must be made of natural dyes and all of which must be painted onto the piece of tile or pottery by hand. The clay, a mix of a lighter and darker barro,(which means Mud or Clay) must also come from Puebla and the forms into which it is shaped are fired twice. The process is hands-on, time-intensive, and elaborate. 
Maas Nursery has an entire area completely dedicated to Talavera pottery. I cant help but feel as if I am walking in Mexico.
Haitian Metal Art 
The art of Haiti is known worldwide. One of the unique forms of art is the Haitian steel drum art. Metal drums, once used for transporting oil or other products are purchased near the port in the capitol city of Port au Prince. They are brought to the neighboring town of Croix-des-Bouquets by  hand cart or on top of a taxi to the metal artists' workshop. Croix-des-Bouquets is the center of the Haitian metalwork movement. When driving through the primitive streets, one hears the sounds coming from the homes of various artists as they pound on the drums, expressing their art. As in any art form, some metal work is far superior to others. 
How are these oil drum art pieces created?
Using these recycled 55-gallon oil drums, the artist first removes both round ends of the drum and places these inside the cylinder along with dried banana or sugar cane leaves. He sets this on fire, to burn off any paint or residue. When cooled down, the artist then cuts the round drum from top to bottom. The flattening process is a sight to behold, as one of the artists' helpers will climb inside the drum and using all his weight, push with feet, legs, arms and shoulders to open it up.  It is then pounded into a flattened "metal canvas" of approximately 3″ x 6″. With chalk, the design is drawn onto the metal sheet. Now, the real art work begins. Using hammer, chisel and various primitive tools, the shape is cut and the various decorative patterns are pounded into the metal, creating a unique and treasured piece of primitive art. The finished design is signed by the artist and coated with a protective finish.

 

 

Each metal art sculpture is very labor intense and unique. Because of the intricate designs within each piece no two pieces are exactly alike. This makes your piece a special treasure that you and your friends will appreciate for years to come.

History of Haitian Metal Art
This particular art form was born in Haiti in the early 1950's by a simple blacksmith, Georges Liautaud. In his small shop, he made and repaired tools and created primitive metal crosses, for the graves in the Croix-des-Bouquets cemetery. It was at the encouragement of an American teacher, DeWitt Peters, who in 1944 opened the Le Centre d'Art in Port-au-Prince that Georges Liautaud expanded into the creation of decorative metal sculptures.  A few talented men apprenticed under him, and this tradition has continued. A particular metal artist will have assistants, who, as they mature in the art, will branch out and begin expressing themselves with their own designs.

Thank you for reading this brief story on Haitian Steel Drum Art
We hope that we have sparked your interest in this metal art form and that you will take your time looking through the selection of Haitian drum art that we have selected for you to purchase next time you are at Maas Nursery