Everything Else
By Kathryn Courtney
Having healthy soil is the cornerstone of success in your garden. It is impossible to have a successful garden without first having happy, healthy soil. Fortunately, healthy soil is easy to obtain. As I researched this article it became clear to me that I could write a book on soil biology. To make things simple there is really only one thing you need to know, your soil is a living ecosystem all its own with its own needs to keep it healthy. As you work in your garden you need to think about what is good for your soil as well as what is good for your plants.
One teaspoon of a  typical, healthy soil contains more living organisms than there are people on earth. Pretty mind boggling right? We have all seen beetles, earthworms and other animals living in our soil.  Algae, bacteria, fungi, nematodes and protozoa are all microorganisms living in the soil that we can't see. Soil requires all these living organisms to be healthy. These are the organisms that supply nutrients to our plants. Keeping our organisms alive requires organic matter, macro and micro-nutrients all found in most organic fertilizers. The key to keeping your soil healthy is organic practices.
Organic fertilizers feed the soil and add organisms back into your garden. Compost, such as leaf mold, adds valuable nutrients to the soil. This is the food that the microorganisms live on. Humates are like concentrated compost. They consist of a combination of humic and fulvic acid which is produced by degradation of dead organic matter. In short, it is super compost. Using these organic products on your yard and garden give your grass and plants a tremendous boost and make them stronger and better able to survive disease and weather stresses such as drought. In contrast, chemical fertilizers do not feed your soil microorganisms. In fact, chemical fertilizers produce salts that harm the living soil. Your plants and grass become completely dependent on the fertilizer for their nutrition, destroying the soil in the process. Switching to organic methods can rejuvenate the soil and restore healthy microorganisms. Biological inoculants are used to restore your soil faster and to get rid of  toxins. Bio inoculants contain beneficial bacteria and fungi, along with food for these microorganisms, to replenish your soil.
Macro nutrients required for healthy soil are Nitrogen, potassium, phosphorous, calcium, magnesium and sulfur. Each of these chemical elements contributeto  different plant processes. For example, nitrogen is the building block for most of the plants parts especially the leaves and stems. It's what keeps a plant green. Potassium and phosphorous help with the plants blooms and roots. All of these elements are essential to a plants health. Organic fertilizers provide your plants with these elements in a form that is easy for a plant to use. These fertilizers also contain microorganisms that help the plant absorb these elements. Micro nutrients such as iron, manganese, zinc and copper are also needed for plant health. Healthy soil and good organic practices will provide all these nutrients.
To keep your soil alive, no chemical pesticides, herbicides or fungicides should be used. If a chemical kills your grass or the bugs in your yard, it will also harm your soil. Because fungi and mycorrhizal fungi in particular are critical for nutrient uptake by your plants, it should go without saying that fungicides are devastating to your yard and garden.
At Maas we have a vast inventory of organic products that will take the place of any chemicals you need to use. We have premixed organic soils for your yard, garden and pots. The nursery has a vast array of organic fertilizers and soil additives for any type of plant or problem. If pesticides, herbicides or fungicides are needed there are organic choices for these also. If you have questions about any organic methods, ask someone in the nursery for help. We can find an organic product for any problem. Come see us and start making you soil happy and healthy. Your yard and garden will be happy too.
Here are some of our organic products :
Fertilizers
| | | |
| --- | --- | --- |
| Microlife Fertilizers | Lady Bug Fertilizers | Fox Farm Fertilizers |
Soil Additives
| | | |
| --- | --- | --- |
| Microorganisms and Nutrients | Mycorrhizae | Soil additives |
Organic Soils
| | | |
| --- | --- | --- |
| Seed Starting Soil | Organic Garden Mix | Organic Potting Soil |
Organic Problem Solvers
| | | |
| --- | --- | --- |
| Organic Herbicides | Organic Pesticides | Organic Fungicide |
By: Shirley Holguin
"…I am the way, the truth, and the life: no man cometh unto the Father, but by Me."                                                      John 14:6
It's a delight to proclaim that The good LORD has chosen "LIFE" as His annual theme for 2018!
"Chai" is the Hebrew word for "Life". Not only is "Chai" a word but it is also a beloved and popular symbol in Judaism. The two letters that spell "Chai" are Chet and Yud. In Judaism, each letter of the Hebrew alphabet has a numerical value. The numerical value of Chet is 8, and the numerical value of Yud is 10; totaling 18. Now, how cool (and perfect) is that, that The LORD would choose "LIFE" as His theme for 2018!
The LORD's annual theme is always a timely word for us, and it's marvelous how He interestingly transitions from one theme to another each year. What a great theme He has chosen for this year. No doubt there are countless messages interwoven in this theme of "LIFE". Could one be to counter the "spirit of murder in the land" (quote by my friend); and a reminder that Life is precious, Life is a wonder.
The verse this year's theme is based upon (John 14:6) embodies the authority and sovereignty of The LORD JESUS CHRIST. It makes a definite distinction between the babe wrapped in swaddling clothes in the manger, to the suffering servant hanging on the cross, to the King in a royal robe seated on His heavenly throne!!
According to Scripture, there is only one way to Life. John 14:6 raises the question, "Why is Christ the only One entitled to claim the above position and to make this royal
decree?" Let's explore the Scriptures to try to understand and to try to answer this age-old question which has sparked much debate and division among men. Understandably, this is predicated on the belief that The Bible is the Word of G-d.
John tells us, "G-d is a Spirit: and they that worship Him must worship Him in spirit and in truth." (John 4:24) Since the only access to G-d is in the spirit, what is it about The LORD JESUS that qualifies Him to be this One in the spirit?
In the first chapter of Matthew, it is written that Mary's conception of the child in her womb was of the Holy Ghost, not from the seed of man. The Bible also states that this supernatural conception was prophesied.
Although the concept itself is a mystery, it is in the seventh chapter of Isaiah that such an event was prophesied; and the fifth chapter of Micah even tells the birthplace of Him that is to be the ruler of Israel, which is Bethlehem Ephratah aka the City of David. In the second chapter of Luke he heralds the advent of a Saviour would be in Bethlehem, which is Christ The LORD.
The LORD JESUS Himself said He is the Son of G-d (John 10:36). So, if you will knit together and ponder in the garden of your heart the declarations He made in John 10:36 and John 14:6; and if G-d is Spirit, and If The LORD JESUS CHRIST is born of the Holy Spirit, who then other than The LORD JESUS is worthy to be Saviour of the world?
Let's ring in the New Year with thanksgiving to G-d and with a toast to G-d!
                                                            " L' Chaim! "
                                                           " To LIFE! "
 Believe it or not, it's time to start preparing your spring vegetable garden.  We are barely into 2018, but get out there and do a little work every day to get things ready for the beautiful spring weather.
When considering where to plant your veggies this spring, don't forget that you can use containers for lots of vegetables – especially tomatoes and peppers.  Any tomato or pepper variety can be grown in a container, but the container should be no smaller than 20 gallons. We had a customer whose tomato plant outgrew a 65-gallon container!    You will need to water tomatoes and peppers planted in containers daily and well, but this would be true for those planted in the ground too.  Whether planting in the ground or in a container, be sure to use the following guidelines when planting:  Plant in full sun (at least 6-8 hours of sun), fertilize with a good organic fertilizer like Microlife 6-2-4, use a good garden soil that drains well and add a very light layer of mulch on top (adding a little leaf mold compost to the soil is a good idea too).  Another great tip – add a tablespoon of Magnesium Sulfate (Epsom salts) to the soil around these plants to increase the number of blooms and, therefore, fruits you will get to harvest.
With all the wonderful veggies we can plant in early spring, you still have some time to get your garden soil ready.  If you are prepping a new bed or trying to get rid of weeds from an old bed, the best method is to cover the area with black plastic sheeting for 4 to 6 weeks.  Yes, 4 – 6 weeks – that's why you need to start NOW!  Lay the sheeting so that rainwater does not get underneath.  Once all the weeds have died, you can remove the tarp and rake the soil clean.  I would allow the sun to bake the soil a little under the plastic sheeting after the weeds have been removed as well.  Once you have done this, you do need to amend the soil with good organic material like Microlife 6-2-4, a little agricultural molasses, leaf mold compost and/or composted manure and keep the soil moist to allow for good bacteria to grow for your plantings.
Please notice that I have not mentioned the use of herbicides to clear areas for planting.   And I won't.  Yes, glyphosate will clear the weeds faster than the plastic sheeting method, but you will ruin your soil in the process.  Just say no to herbicides and go organic – especially when growing things to eat.   Growing organic really doesn't take more effort or more money, but it does take a little more time and research to do it right.  Patience and vigilance is the key to organic gardening.   The health of your plants and your environment and your family is so worth the effort to grow organically.  To find out more about the negative effects of glyphosate in our environment, go to http://permaculturenews.org/2012/11/01/why-glyphosate-should-be-banned-a-review-of-its-hazards-to-health-and-the-environment/ .
If you are making a new bed and really want to grow the best veggies, raised beds work well.  You can find lots of vegetable garden raised bed plans online, but really, it's hard to go wrong.  Just be sure to plant your garden in full sun.  Raise your beds at least 12″ off the ground (higher bed = easier to reach the veggies) and use good material to make the frame.  Untreated framing lumber works well.  Be sure your garden is not too wide.  You want to be able to reach your veggies and pull weeds without stepping into your garden.   When planning your garden, remember that space is very important to plants.  So, pay attention to how big your plants will be when mature and give them plenty of room to grow.  Good air circulation in a garden is important to keeping fungi and some pests at bay in our humid climate.  Also, giving your plants plenty of space will keep them from competing with each other for water and nutrients and you will get bigger and better harvests.  Be sure to keep your garden weeded through the season.  If you allow weeds to grow, they will steal water and nutrients from all the yummy things you want to eat. Lastly, but most importantly, water your garden daily.  Watering by hand is great because you can be sure each plant gets the water it needs (remember to water at the base of the plants) and inspect for pests or diseases every day as you water.   A light layer of fine mulch (not the big, chunky stuff) will help retain some moisture in your garden and keep fallen fruit from lying directly on the soil.
If you have an existing bed and are an organic gardener, don't till the soil before you plant.  You will disturb all those beneficial microbes that you have been working to build up in your soil.   If you aren't an organic gardener but would like to be, it will take TIME to make the switch.  Just stop using synthetic chemicals to feed and treat and start using organic options.   Once you start using Microlife to fertilize (and boost with a little agricultural molasses), it will be just a matter of time before you notice that your plantings are much healthier.
The keys to a successful spring vegetable garden are full sun, good drainage, good air circulation, daily watering, daily check for pests and diseases, organic fertilizer, organic pest/disease control, nutrient-rich soil and a light layer of fine mulch.  That's it.
So, what can you grow this spring?  Lots of great veggies!!!   And, if you pay attention to the Environmental Working Group's list of supermarket fruits and veggies that contain the most pesticide residue http://www.ewg.org/foodnews/list.php, you are going to want to grow as much of your own produce as possible…
Remember, gardening is not an exact science.  You just have to grow stuff to see what works for you in your home garden.  Trial and error is the methodology.  Boy!  I am really good at the error part.  But, that's how you really learn.  To quote Nike, "Just Do It."   If you go into growing a vegetable garden with an open mind and use the information you read as a guide, you will be happily surprised by your ability to grow your own produce.  You will also probably come away saying  "Ohmygosh!  That didn't work." and  "Why doesn't anybody tell you that?" and some good laughs too.  Don't forget, you have a great resource in Maas Nursery.  Don't hesitate to call us with questions about your garden.
Here's a list of spring veggies from Kathy Huber's article in the Houston Chronicle (February 17, 2010) on spring vegetable gardening in the Houston area and when to plant them:
| | | |
| --- | --- | --- |
| Vegetable | Seed/Transplant | When to Plant |
| Beans, bush snap | Seed | March to Mid April |
| Beans, pole | Seed | March to Mid April |
| Beets | Seed | February |
| Broccoli | Transplant | February |
| Cabbage | Transplant | February |
| Carrot | Seed | February |
| Collard | Seed | February and March |
| Corn | Seed | March and April |
| Cucumber | Seed | Mid March through April |
| Eggplant | Transplant | Mid March to May |
| Kohlrabi | Seed | February |
| Lettuce | Seed | February through March |
| Mustard | Seed | February through March |
| Okra | Seed | April to July |
| Onion | Transplant | February |
| Peas, Southern | Seed | April to May |
| Pepper | Transplant | Mid March to May |
| Potato, Irish | Seed pieces | February |
| Radish | Seed | February to April |
| Squash, Summer | Seed | Mid March to April |
| Tomato | Transplant | March and April (sometimes earlier) |
| Turnip | Seed | February |
| Watermelon | Seed/Transplant | Mid March to May |
By Deb Pavlosky
"Smell is a potent wizard that transports you across thousands of
 miles and all the years you have lived." – Helen Keller
When most people think of fragrant flowers, I would assume roses come first to mind.  Roses have such a wide array of colors and bloom types and growing habits and, yes, also fragrance.  So, though Shakespeare wants us to believe differently, a rose by any other name does not necessarily smell as sweet.  Actually there are roses with no scent at all.  Peggy Martin is one very popular variety of pink climbing rose that has no scent.   So, if you are trying to grow fragrant plants, and you are planning to use roses, be sure to smell the blooms before you purchase your plants.  Also, check the temperature and time of day when you sniff the blooms.   Some roses have stronger scents in cooler weather and some have stronger scents in the mornings.  So, do a little research before picking your roses.
The following are just a few fragrant rose varieties that you can find at Maas Nursery.
Fragrant Cloud – Coral or red-orange blooms, Strong sweet spice and rose scent
Double Delight – Red blooms with cream interior, Strong spicy rose scent
Don Juan – Red climbing rose, Strong rose scent
Cecile Brunner – Pink Climbing rose, Moderate tea scent
Chrysler Imperial – Velvety, dark red blooms, Strong Damask rose scent
Bulls Eye – Cream or Ivory flowers with cranberry centers, Moderate sweet spice scent
White Licorice – Yellow blooms (more yellow when cool), Licorice and lemon scent
Belinda's Dream – Pink blooms, Moderate fruity scent
Iceberg – White blooms, Mild honey scent
Beyond roses, there are many choices of very fragrant plants to use in your landscape.
More choices to add fragrance to your garden:
Annuals:
Flowering Tobacco – This plant is also known as flowering tobacco.  Grows to 48″ in sun to part shade.  Can bloom all year and blooms range in colors including white and pink.
Stock (this one likes cool weather) – Stock blooms in a variety of colors (pink, purple, white) in spring.  Grows well in sun to part shade.
Sweet Alyssum – This plant blooms in clusters of very fragrant flowers (colors can be white, pink or purple).  This annual is a prolific bloomer all year and some varieties can be grown as short-lived perennials.
Perennials/Shrubs:
Banana Shrub –  Creamy-yellow flowers that have a banana scent.   This shrub blooms during the warm seasons.  Slow growing, 6′-10′ tall and wide.  Part to full sun.
Brunfelsia – Also known as Yesterday, Today and Tomorrow.  Very fragrant purple flowers fade to violet and then white over a period of days.  Some varieties only grow to 4′ tall and wide and others 3′ to 8′ tall and 4′ -6′ wide.  Part sun.
Buddleia – Also known as Butterfly Bush.  Most varieties are purple flowering and bloom summer through fall.  Butterfly bush ranges in size from 3′ to 7′ tall and 3′ to 5′ wide.  Full sun.
Butterfly Ginger – This ginger blooms white from mid-summer to early fall.  Best grown in sun to part shade.  This ginger will grow 4′ to 6′ tall.
Crape Jasmine – White blooms through spring and summer.  Fragrance is stronger in the evening.  Can grow to 6′ to 8′ tall and wide.  Part to full sun.
Elaeagnus – Ebbinge's Silverberry is a dense evergreen shrub.  Blooms small, white, fragrant flowers in the fall that are followed by small red berries.  Grows 8′-10′ tall and wide.  Great hedges, foundation shrub or small tree.  Full sun.
Gardenias – There are many varieties of Gardenias and they range in size from Radicans (6″ to 12″ tall and 2′ to 3′ wide) to First Love (5′ to 8′ tall and 3′ to 6′ wide).  First Love blooms late spring through early summer,  Radicans and Frost Proof bloom in the summer and August Beauty blooms spring through fall.  Most people are familiar with the stark white blooms and amazing fragrance of gardenias.
Geraniums (lemon scented) – Blooms in summer with light pink to purple flowers.  It's the foliage with the lemon scent that you smell.  Grows 18″ high and wide.  Part to full sun.
Heliotrope – Can be perennial, but mostly grown as an annual.  Purple flowers with an intense fragrance that bloom spring through summer.  Part to full sun.
Mock Orange – Blooms white flowers in April and May.  Can grow to 6′ to 8′ tall and wide.  Full to part sun.  This shrub is deciduous.
Natal Plum- White flowers are very fragrant and this plant will bloom all year in sun to part shade.   Fruits will form on this plant, but leaves and flowers are poisonous.
Night Blooming Jessamine (aka Night blooming cestrum or night blooming jasmine) – Very small greenish-white flowers bloom in the summer.  Grows to 8′ to 10′ tall and 3′ wide.  Part to full sun.   Blossoms only open at night.
Pineapple Sage (Tender perennial) – Blooms, showy red flowers in late spring to fall.  The foliage has a pineapple scent and can be used in drinks and foods.  Grows 3′ to 4′ tall and wide.  Full sun.
Pittosporum – Pittosporum shrubs bloom with very small clusters of orange-blossom scented flowers in spring.  The Japanese Mock Orange variety can grow to 10′ to 12′ tall and wide.   The Variegated Japanese Mock Orange grows 6′ to 8′ tall and wide or even larger with age.  Wheeler's Dwarf Pittosporum grows 2′ to 3′ tall and 4′ to 5′ wide.  All like part to full sun.
Sweet Olive – Small white blooms in the spring that are very fragrant.  This plant likes morning sun and afternoon shade.  It can grow to 10′ tall if un-pruned.
Viburnums- Eastern snowball viburnum blooms masses of white flowers through summer.  It will grow 12′ tall and 10′ wide or larger with age.  This shrub requires part to full sun.  This shrub is deciduous.
Vines:
Arabian Jasmine (can be considered a shrubs as well) – The fragrant white flowers open at night and bloom June through September.  This plant will reach 6′ to 8′ tall and 3′ to 4′ wide.  Part to full sun.
Carolina Jessamine – Blooms bright yellow flowers in late winter to early spring.  This vine will grow to 20′ with support.  Part to full sun.
Confederate or Star Jasmine – Very fragrant white flowers from spring to summer.  This vine can reach 18′ to 20′ with support or 1′ to 2′ as groundcover.  Part to full sun.
Honeysuckle – Hall's Japanese Honeysuckle has white to yellow flowers that bloom in the summer.  This plant can be grown as a vine to 15′ tall or groundcover to 2′ tall.  Full sun.  Trumpet Honeysuckle has trumpet-shaped scarlet-orange flowers and blooms spring through fall.  It grows fast to 20′ long.  Part to full sun.
Passionvine – The incense variety blooms violet to lavender from late spring to early fall in sun to part shade.  This vine can grow to 10′ long.
Pink Jasmine – Very fragrant light pink flowers spring to early summer.  Will grow to 20′ long.  Full sun.
Rangoon Creeper- Also known as Drunken Sailor, this plant blooms in clusters of red flowers that fade to pink from late spring to mid fall.  Can grow to more than 40′ in sun to part shade.  This is a tender perennial.
Wisteria – The Texas Purple Japanese Wisteria blooms purple flower clusters in the spring.   This is a fast growing, deciduous vine that will grow to 25′ long.  This vine likes full sun.  Amethyst Falls Wisteria is also deciduous and will to 10′ long.  This vine blooms with purple racemes in late spring and repeats lightly through summer.   This vine likes part to full sun.  Evergreen Wisteria blooms late summer to early fall and will grow to 15′ long in full sun.  Evergreen Wisteria has been described as having a camphor-like scent.
Trees:
Angels Trumpet – These small trees can grow in sun to part shade.  Blooms can be pink, white, yellow or orange and appear from summer to early fall.  They usually grow 6′ to 8′ tall and these are poisonous plants.  Angels Trumpet flowers are most fragrant in the early evening.
Citrus – All varieties of citrus trees produce fragrant flowers before they fruit.
Magnolia – Brackens Brown Beauty is a moderate grower to 50′ tall and 30′ wide in full sun.  This variety blooms in late spring.  The creamy white flowers are very fragrant.  Sweet Bay Magnolias are moderate growers to 20′ tall and wide in part sun.  The creamy-white, lemon scented flowers appear through the summer.
Mexican Plum – This tree will grow 15′ to 35′ and blooms fragrant white flowers before leaves appear.  This tree does well in full sun.
Texas Mountain Laurel – This small shrub or tree blooms purple blooms in the spring that smell like grape soda.  This plant prefers full sun and is slow growing to 10′ to 15′ tall and 8′ to 10′ wide.  Can also be trained on an espalier or grown as a patio tree.   Once established, it will only need occasional watering.
These are just a few options for adding fragrance to your garden.  There are so many more….
Spring is just around the corner and I am looking forward to the aromas of freshly mowed grass and sweet smelling blooms.  Time to add some sweet smelling plants to your garden too.
By: Pat Cordray
It is hard to believe we are here, the end of the year, the holidays, and maybe even cooler temperatures.  We have had lots of sun in November and not enough rain.  Usually, I'm able to turn off my sprinkler system in October and wait until March to turn them back on.  Not so this year, everything is dry and I have to hand water to make sure that all the plants get a drink.  What kind of gardening can we do this month?  There is still a lot of gardening to do, even if it is December.  It is not too late to add color to your garden or containers, vegetables are still an option and camellias.
Now for the freeze warning. If we have a freeze warning for our area, first water your plants; this protects the roots, so water thoroughly, not just for 60 seconds.  Next, cover your plants tenting the fabric to the ground then secure it with pegs.  Once the weather warms up remove the fabric. Use fabric made to protect plants or use fabric to cover the plant and plastic to cover the fabric, like a windbreaker.   For hanging baskets, take them in or set them on the ground, water and cover.  For plants in containers, take them in or water and cover.  These instructions are for plants that are tender to the cold.  This doesn't freeze proof your tender plants but it will help add a little warmth and that may be all that is needed to save a plant.  It is better to be prepared than scrambling around at the last minute trying to find your cold weather gardening supplies.  So, place your N-Sulate cloth and pegs where you can find them.  The Nursery usually keeps these supplies in stock if needed.
Plants for fall and winter have wonderful bright vibrant color. Here are a few of the beautiful plants that bloom this time of year.  The pansy
Frizzle Sizzle Pansy

6-8″ tall

Blooms best in full sun

but can bloom in part shade
Snapdragon,
Snapdragon

Full Sun

Snapshot 6-10″ tall

Montego 8-10″ tall

Solstice 16-20″ tall

Sonnet 18-24″ tall

Rocket 24-36″ tall
And dianthus.
Floral Lace Dianthus

Full sun

6-8″ tall
These are just 3 examples of beautiful color for now.  Brighten up your garden with any of these.
What else can you plant in December? You can still plant vegetables.  Plant cauliflower, broccoli, green onions, Brussels sprouts, leeks, greens, and turnips.  Get busy now so you can eat soon!
Camellias are another beautiful fall through spring bloomer.  There aren't too many flowers, that bloom down here,  as beautiful. Check out the pictures below
So much beauty!
Enjoy your garden,
Pat
 Family gatherings………
Thanksgiving, All the family tries to come together.
The last few years these gatherings seem to me more bittersweet, both happy and sad.
There is still the joy of seeing everyone. That is still the same.
Time with my kids and spouses,  grandkids, friends. That is still sweet.
But there are those who can't be there, other commitments with their other families.
Them we miss but will see them later in the year.
Then there are those remembered who are gone, moms, dads, grandparents, kids,
 gone too soon. Them I miss more. The aunt who was always so full of joy. the kind uncle,
Them I miss more at Thanksgiving.
A father's unconditional love and unending support. That I miss.
The first few Thanksgivings are all about playing with the cousins.
Then teen years about time with my girlfriend, and maybe sitting at the grownup table.
As young adults, finally being able to help cook, catching up with everyone, and of course keeping track of the kids, who are there to play with their cousins.
Then finally as "mature" adults taking on more of the duties of cooking the turkey.
All too soon, I'm the grandfather. Basking in the presence of the kids and grandkids.
Happy that all are well, most are here.
Eventually to be one of the elders. Only a few remaining, most are gone, not yet forgotten,
but soon.
See you in the garden.
November again already, cool weather, turkey dinner, family.
Wow, the Astros sure were able to bring the excitement to the
World Series! I remember some baseball games I've been to in
the past that are like watching ice melt. This year was more fun to
watch. Next season will be interesting too.
Because of the games, there were several interesting things that I
happened to notice about the people who were watching and going to
the games. Everyone seemed to follow their views of how they see themselves.
 I have 2 friends who see value in being frugal. That is part of how they
define themselves. They went to the park without tickets hoping for a last minute
deal, willing to miss the game in search of a bargain.
They did surprise me by finding $125 tickets. The important thing was getting a good deal.
Another friend bought the tickets online, stretched his budget, bought early, not willing to miss the game. No matter what, he was going.
$800 tickets. The important thing was going to the game.
We each behaved predictably based on who we are.
It is always fun observing people, learning about what drives their actions,
what motivates them, and how those driving character traits tie into the
decisions and emotions of what, after all, is just a game.
Not to go all Malcolm Gladwell on you but yes it is just a game.
A game that I like, but seem to be less drawn into than some of my friends.
Sometimes I envy the passion that some people get to bathe in on game days.
My son, one of my daughters and my wife jump up and scream on the good
plays. Interestingly to me, they do this even watching a recorded game. They get
so caught up.
Alex texted that he had to turn the world series game 5 off because it was
too tense. He did quickly turn it back on.
Cristina went to bed when the  Astros were down by 4 runs, got up when the
game was 7 to 7, went back to bed whey were down 7 to 11, found out the
score was tied again and was not able to finish watching the game, way too tense.
Carol left the room and missed 4 innings I guess because she could not
stand the thought that the Astros might blow it.
They were all three emotionally connected to the outcome of the game.
Why?
They had no financial interest in the outcome, nor had they ever met anyone
playing the game that night. They didn't know the owner or any of the
Family members of the players or the owners.
The playoff games I went to were loud, friendly and relational.
If you were wearing an Astros shirt you were part of the tribe, a member of
the group, accepted, you were in.
Even the next day total strangers were striking up conversations.
They were not strangers, they were after all part of the same tribe,
connected.
We all want that.  And there perhaps is my explanation, We want to belong.
For a few hours we did and were content.
See you in the garden.
Jim
By: Jennifer Gregory
Summer may still be scorching us, but September is just around the corner and with it the optimal time to plant many of the seeds for fall and winter gardens. Prior to planting seeds make yourself a check list of products that will increase your propagation, yield and over all health of your crops.
* Mycorrhizal inoculants: Including Mycogro, or Microlife. These products contain an
beneficial fungi that colonize the roots of plants and increase their water and nutrient absorption capabilities.
* Fish Emulsion: An all natural and organic liquid fertilizer that is easily and readily absorbed when used as a foliar spray.
* Organic Pest/Affliction Control: These products can vary based on the issue and the crop, but a good general purpose such as Neem Oil will go far in treating most insect or fungal based ailments.
Onward to the seeds! September is a great month for starting your garden from seed. At the start of the month you'll want to plant Cucumber, and winter Squash.
 October sees an explosion in the number of types of seeds we can plant in this region. Broccoli, Cabbage, Cauliflower, Kohlrabi, and Potatoes should be planted in the first half of the month. Chard, and Collards in the middle of the month.
This is also the start of the period to plant annuals for spring color! From October to December you can plant Alyssum, Asters, Bluebonnets*, Calendula, Dianthus, Flowering Cabbage and Kale, Pansies, Petunias, Phlox, Shasta Daises, Snapdragons, Stock and Violas.
*Sow Bluebonnets no later than November for spring flowers.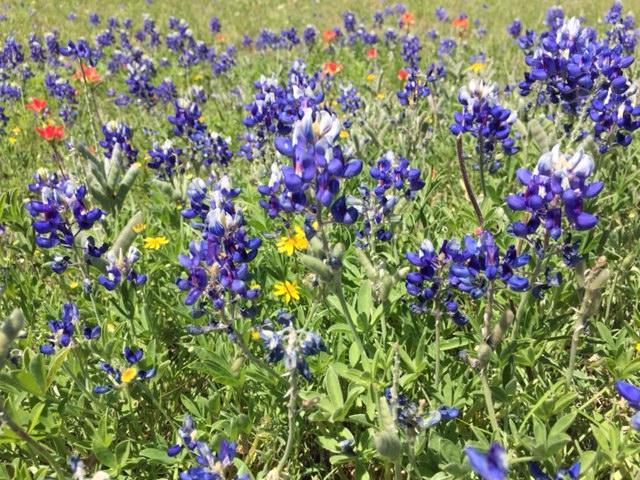 November brings root vegetables, Beets, Garlic, Carrots. Lettuce should also be sown during this month.
December wraps up winter planting with Mustard, Onion, Radish, Spinach and Turnips.
Growing from seed takes more patience, but in the end the pride one feels seeing something you started from a packet become a hardy and healthy plant is beyond compare.
-Happy Planting!-
Well, we have survived a Biblical flood as Mayor Sylvester Turner says. So many of us are still out of our homes or are cleaning up the aftermath. We're tired, cranky and generally on edge. What can we do to relieve some of this stress and frustration? Jim is having Prayer in the Garden this Saturday, September 2. That will definitely help. Sitting outside in the sun today helped me tremendously. So many birds, butterflies and moths, lizards and other critters were out in the sun too, celebrating the end of the rain. Soon, we will have our hummingbird migration throughout the Gulf Coast. At last, something to look forward to!
To be ready for the hummingbirds when they reach your yard you need several things. First is a chemical free, safe environment. Garden organically for the wildlife in your backyard. Do this not only for the health of the hummingbirds but also for the welfare of your kids, your pets and yourself. It's very easy and in the long run, very rewarding. Hummingbirds need places to rest and nest. Provide them cover in the form of bushes and small trees. The hummingbirds in my backyard particularly love my climbing roses. They perch on the branches and build nests in the brambles. Also provide a source
of water for these birds. They prefer running water. I have found bubblers or small solar fountains floating in a regular birdbath work great. If you have a fountain in your yard, that's great too. Make sure there is a place for the birds to perch or land that is shallow. This gives the hummingbirds access to the water.
Now, on to my favorite part. The plants. You can use feeders if you want but I like to grow the plants hummingbirds prefer. If you use feeders, make sure they are always clean. Also use a hummingbird safe food. Never put red dye in your hummingbird food. Plants are just easier to grow and you never have to worry about organic plants being safe. You can learn all of this in our Hummingbird Class on Saturday, September 23.
Hummingbirds have developed a long narrow beak and a proboscis (like a tongue) to get nectar out of tubular shaped flowers. They also prefer the colors red and purple. This gives you a very long list of plants to pick from. The most popular hummingbird plant is actually called hummingbird bush, fire bush or hamelia. I have seen these bushes in many yards. Some get quite large but
there are also dwarf varieties. Other plants that come to mind are flame acanthus, firecracker fern, any type of red or purple salvia, porterweed, liatris, red shrimp plant, beebalm and so many more. There are a few vines that hummingbirds love. Honeysuckle and crossvine are two favorites. Make sure you have a large area if you want to plant these. You will have lots of hummingbirds but also lots of vine. There are new domestic varieties that are much tamer than the
natives. If you look at pictures of all these plants you can see a trend. All of them have tubular flowers and they are all red, red-orange or purple. Most any flower that fits this description will be a hummingbird plant. The Lady Bird Johnson Wildflower Center has a great website: www.wildflower.org . They have lists of all the plants and also which ones are native if that's important to you. All of us at the nursery have some hummingbird knowledge. If you have a question, ask us. If we don't know the answer we can find it for you.
It's time to get out of the house! Enough with the rain and the flood. Even though it's still squishy, let's all try to get outside in our gardens and get ready for the hummingbirds.